Demo Download PDF File
1 EUR incl. VAT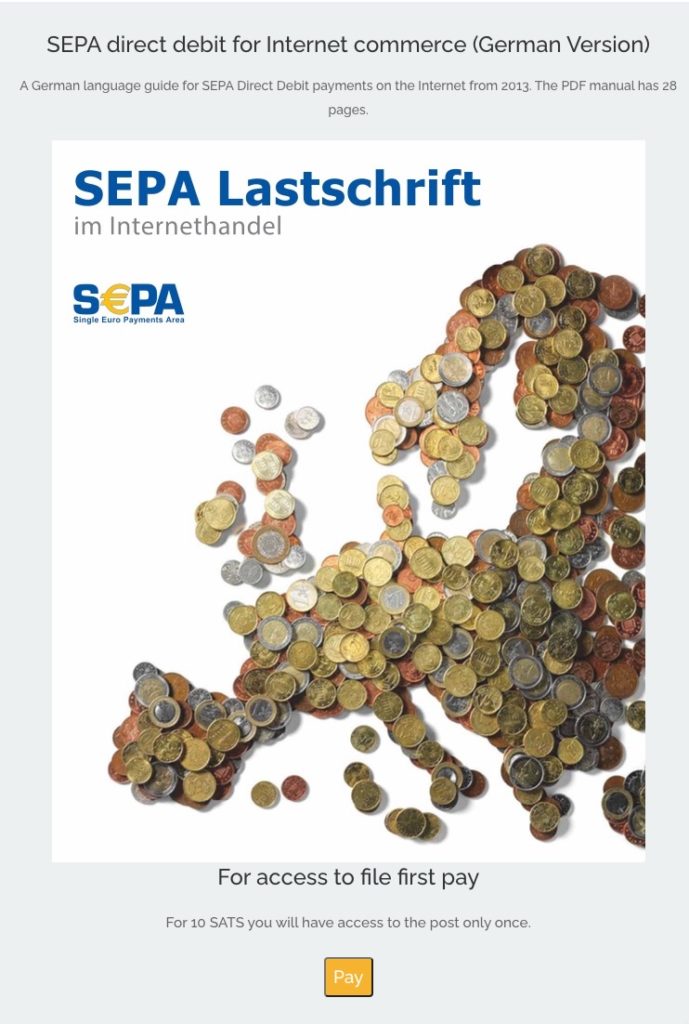 With SEPA Direct Debit, a 26 page description was written in 2014 to accept SEPA Direct Debit payments in his online store.
This was created by the replacement of the national direct debit and the EU-wide introduction of the SEPA direct debit.
Foreword
"There is still time to migrate to the SEPA direct debit" – this or something similar is heard time and again from Internet merchants when they are asked about the end of the national direct debit on January 31, 2014.
Either these "procrastinators" are based on misinformation that there is still a transitional phase or that the national and SEPA schemes can still be operated in parallel or that the technical changeover will not be so complicated.
In fact, however, no more national direct debits may be posted as of February 1, 2014!
This means that Internet merchants will only have until January 31 of next year to complete their housekeeping tasks: In addition to converting the national bank account to the IBAN bank account, this also includes applying for the creditor ID, a new agreement with the house bank, and the technical conversion of the actual payment or collection processes.
It is not enough to simply submit the new PAIN format instead of the bank's DTA format and to add the mandate ID fields to the customer databases, because there are additional special requirements for Internet merchants as well as the requirements of the German banks.
In my daily work and numerous discussions with banks and Internet merchants, I am repeatedly confronted with similar questions.
This brochure is intended to address these questions in advance and to support the changeover to SEPA Direct Debit. So that the most successful and popular payment procedure in Germany & Austria can also be successfully offered to customers after February 1, 2014!