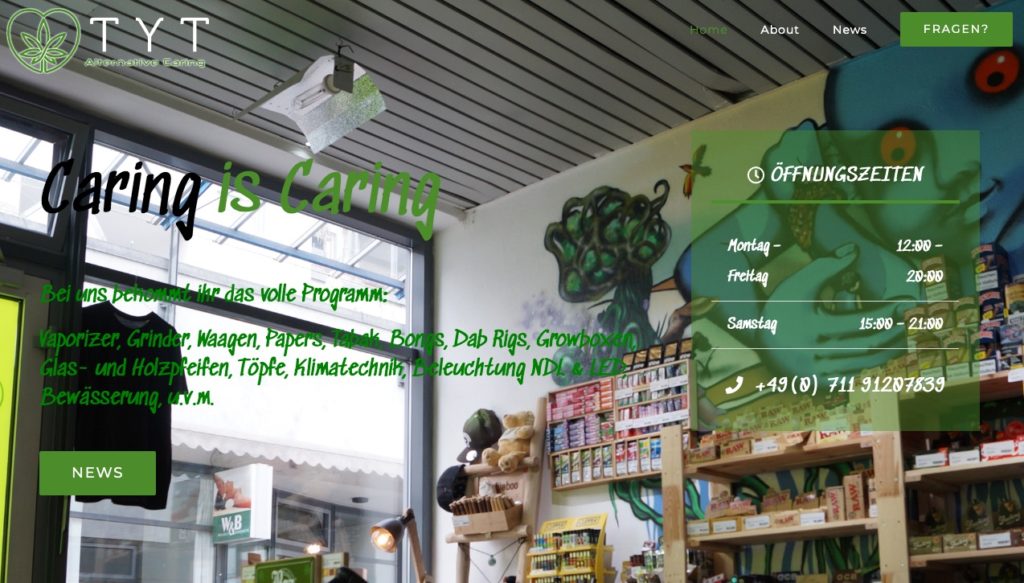 TYT Headshop Esslingen
TYT Headshop from Esslingen was supported in the implementation of Bitcoin and Lightning payment in their store.
As part of the consulting, helped set up their own BTCPay server at LunaNode.
A POS app was set up for the retail store and thus customers can pay with Bitcoin and Lightning in the store at the TYT Headshop in Esslingen.