Coincharge – The Bitcoin Agency
Agency for Bitcoin and Lightning payment processing
Coincharge is a Bitcoin agency that helps you to accept Bitcoin and Lightning payments in your online store.
We implement Bitcoin and Lightning as a payment method in your online store and create customized connections and payment modules for your chosen Bitcoin payment provider based on your store system.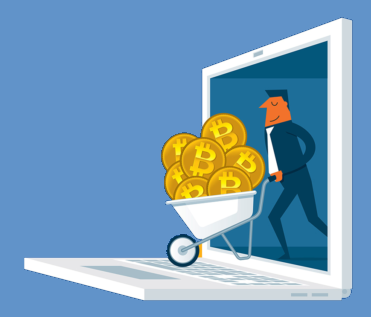 Coincharge handles the processing of Bitcoin and Lightning payments for you. We integrate the payment method into your online store and connect it to the appropriate Bitcoin Lightning payment provider. If you want to be a payment provider yourself, we will set up the technical infrastructure on your own server or you can use Coincharge's technical infrastructure.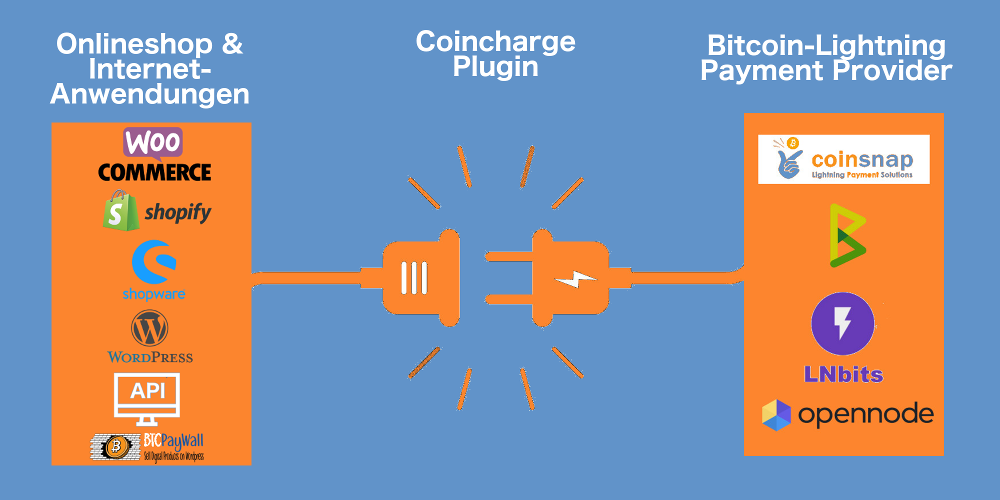 Coincharge – Bitcoin payment processing agency – offers the following products and services:
Schedule a consultation to find out which Coincharge products may be helpful to you.
Arrange appointment
BTCPay Server – Setup and Configuration
By running your own BTCPay server, you can independently run Bitcoin payment processing for your business or online store.
Having your own BTCPay server eliminates any fees (no discount, no transaction fees) for payment processing.
All Bitcoin payments are immediately credited to your Bitcoin wallet.
We set up our own independent BTCPay server at LunaNode, Ionos or the hoster/provider of your choice.
On our YouTube channel, we explain how you can accept Bitcoin and Lightning payments in your business or online store.
Visit YouTube channel
Bitcoin extension for WooCommerce
You run an online store based on WooCommerce?
We integrate Bitcoin and other cryptocurrency payments into your WooCommerce online store and connect the store to the appropriate crypto payment providers.
Payment processing is done through the crypto payment processor of your choice. We will be happy to advise you on the choice.
Coincharge is the Bitcoin division of the eCommerce agency Internetactive GmbH.
Internetactive GmbH was founded in 2001 and specializes in the implementation of eCommerce projects and the creation of online stores.
Internetactive has been working on the topic of Bitcoin and the possibilities of Bitcoin as a means of payment since 2015.
The growing importance of Bitcoin in eCommerce has led to a reorientation of Internetactive as a Bitcoin eCommerce agency.
The Bitcoin division operates under the name Coincharge.
On the Coincharge.io website and the Coincharge YouTube channel, we provide information about the possibilities of Bitcoin as a means of payment.
On the website and YouTube channel, we provide free assistance, instructions and application examples that we have collected as part of customer projects.
With this free information, we would like to help store operators, programmers, web designers and consultants to integrate Bitcoin & Lightning payments into their store independently.
If you would like further support, you can commission Coincharge to integrate Bitcoin & Lightning payments into your retail store or online store.