A Bitcoin paywall or Lightning paywall is used to sell digital content, such as blog post, with payments via Bitcoin and Lightning, respectively.
We present the different Lightning Paywall providers here.
BTCPayWall für WordPress & BTCPay Server von Coincharge
BTCPayWall by Coincharge is a WordPress plugin to distribute texts and blog posts with Bitcoin and Lightning.

In addition to texts, the BTCPayWall also supports the sale of digital goods such as videos, software downloads or links to further information.

With BTCPayWall donations can be received on your own page. Bitcoin and Lightning payments are processed through a BTCPay server.

The WordPress plugin supports the most popular editors like WPBakery, Elementor and Gutenberg.

However, the payment block can be included as a shortcode.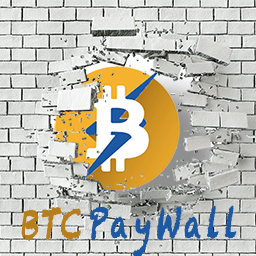 Lightning Publisher for WordPress von Lightning Charge

Lightning Publisher for WordPress is a WordPress plugin from the provider Lightning Charge.

The solution requires a C-Lightning implementation and the operation of a dedicated BTCPay server.

You then install Lightning Charge on your server and a variety of different apps are available, including the Lightning Publisher solution.

You install the WordPress plugin and insert the paywall code into the respective text.

Lightning credits are made on the proprietary C-Lightning Node.

BTC Paywall für WordPress von LNbits
There is also a WordPress plugin from LNbits. If you have opened an account with LNbits, as described above, then you can also integrate the LNbits paywall on your WordPress site with the WordPress plugin. The reader arrives at a page where the pay button is displayed after a preview text.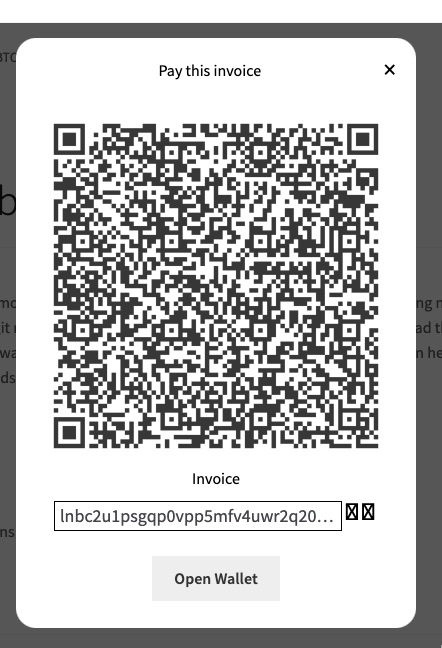 LNPay Lightning Paywall Generator
With the Lightning Paywall Generator from LNPay, you create the post on your own site and put the link behind a paywall.

If you have registered with LNPay, you can post the link to your post.

To do this, specify a brief description and the amount for which the item will be sold.

A new url is then generated to present to your customers. If payment was made with Lightning, the reader will be redirected to the unlocked url.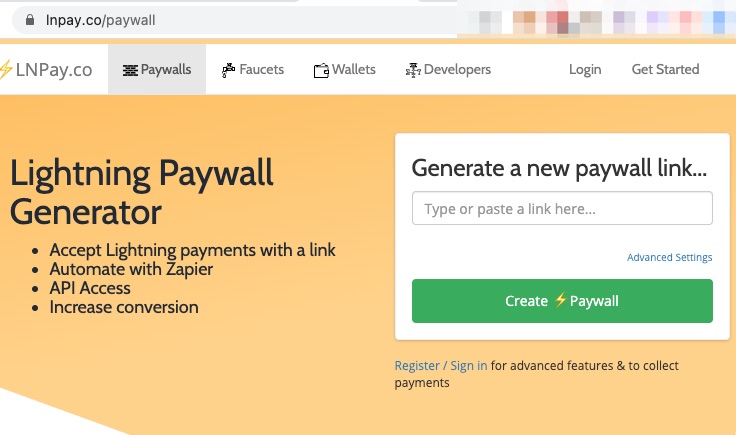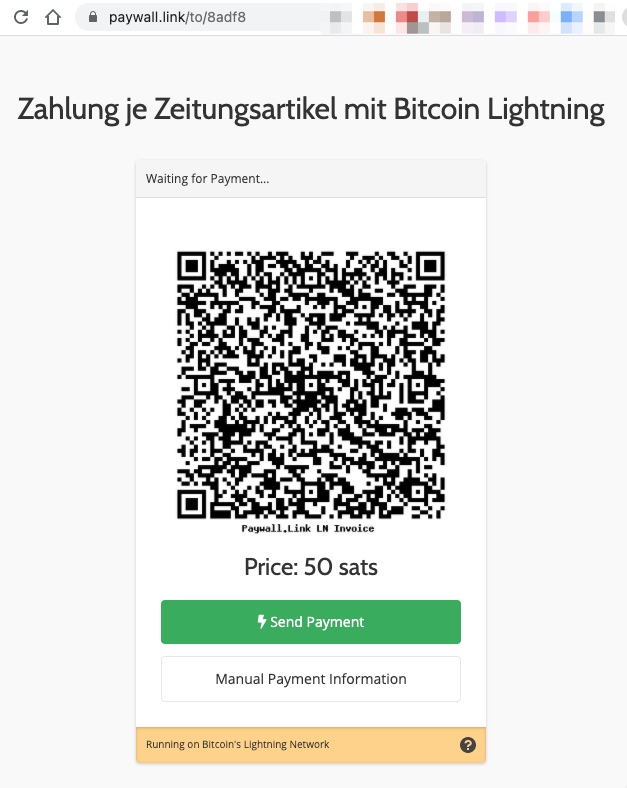 To try a payment at LNPay, follow this link: https://paywall.link/to/8adf8

After successfully paying 50sats (equivalent to about half a cent), you will then be redirected to this page.


Yalls
Yalls is a platform where publishers can publish their own articles and earn Lightning when readers pay for the article.

To publish their own article, the author must pay a small fee.

If you want to earn income from the item, you have to run your own Lightning Node. The corresponding node ID is then stored when the article is created and the Lightning incoming payments are then credited to the own node.

If a reader wants to read an article, he pays with Lightning and the revenue goes to the author.

To read articles only, any Lightning Wallet is suitable. You only need your own Lightning Node if you want to publish articles yourself and generate revenue from them.

We published an article on Yalls.

This link https://yalls.org/articles/97d67df1-d721-417d-a6c0-11d793739be9:1f985cc1-3445-45f0-8ccb-c0f553034dcf/224f209a-f8cb-463a-9d12-7b28dc2acd10 will take you to the article and allow you to share the post.