What is a BTCPay Server?
Bitcoin payment processing with BTCPay server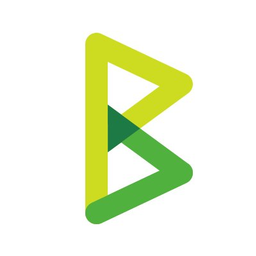 What is a BTCPay Server?
With a BTCPay server, the operator of an online store can perform his own Bitcoin payment processing.
If you already run an online store, you will already have various payment methods, such as Paypal or credit card, integrated into your store.
As with traditional payment methods, such as credit card or PayPal, a BTCPay server handles the payment processing for Bitcoin and Lightning payments.
The main difference is that with your own BTCPay server, you are your own payment processor and handle Bitcoin payment processing on your own.
In this article we will briefly present the special features and advantages of using your own BTCPay server.
YouTube Video: What is a BTCPay Server?
About the article, "What is a BTCPay Server" there is an explanatory video from Coincharge on the YouTube channel of Coincharge in German language.
How does a BTCPay server differ from a Bitcoin payment provider and a classic payment provider?
Payment Provider
Perhaps other payment options, such as bank transfer, purchase on invoices or Sofortüberweisung, iDeal, Giropay, eps or Twint and what else is available.
As a rule, a payment provider is used to process the various payment methods on behalf of the merchant.
These are providers such as Adyen, Concardis, Stripe or Payone.
However, none of these providers support payment processing for Bitcoin in addition to traditional payment methods.
If you're already working with a payment processor for the other payment methods, ask if they accept Bitcoin payments.
So far, I don't know of any traditional payment provider that also accepts Bitcoin. If you know someone, please post it in the comments. I would be very interested.
Bitcoin Payment Provider
So, if you want to accept Bitcoin payments, you also need payment processing from a Bitcoin payment provider that specializes in Bitcoin and crypto payments, such as Bitpay, Coinbase Commerce, Coinpayments or Opennode.
You can find a list of Bitcoin payment providers at: https://coincharge.io/en/bitcoin-payment-provider/
But haven't we learned that Bitcoin can do without a middleman? That Bitcoin is a "peer-to-peer electronic cash system".
That with Bitcoin the payments can be sent directly between the sender of the payment and the recipient of the payment.
Why do you need a payment processor with Bitcoin and can you perhaps do it yourself?
Let's recall what a payment processor does and what it was like when we signed up with the fiat payment processor.
Services of a "Fiat" Payment Provider
In order to be able to accept payments by credit card, Paypal & Co in his store, a contract must be concluded with a payment provider.
For this contract, a trader must submit his complete documents, just like when opening an account at a bank. Such as trade register extract, business registration, tax number, bank statement and utility bill.
In addition, the ID and utility bill of the owners and the main shareholders.
Then the business model must be accurately stated and be in accordance with the specifications of the payment method.
Then you pay fees starting from 2.5% on the clearing volume plus a transaction fee.
If the business model belongs to category High Risk or Micro payment, then it can be higher.
As a merchant, you are informed immediately whether a payment by the customer was successful, but the purchase amount is not credited until a later date.
In some cases, a security amount is also retained in case customers make a chargeback.
This is because there is a chargeback risk for the merchant from the customer. A payment with the conventional payment methods is never final and guaranteed for a merchant.
The payment provider:
creates an overview of all payments made for the merchant,
handles the technical processing of payments,
seeks to reduce end-user fraud with risk tools and
pays out, aggregated across all payment methods, to the bank account.
Do bitcoin payment processing yourself?
The question arises whether this effort can be dispensed with and payment processing can be carried out by Bitcoin and perhaps Lightning itself.
Yes you can do it yourself. As a merchant, you can use a BTCPay server to handle your own payment processing and not rely on the services of a payment provider.
As the Bitcoin whitepaper states, payment processing can be done directly between the merchant and the customer. No third or intermediate party needs to be involved.
Those who do their Bitcoin payment processing with a BTCPay server do NOT have to:
Does not need to open an account and provide all its business documents
You don't have to present your business model and have it checked if it suits the wishes and requirements of the payment provider.
There are no monthly base fees to pay, no discount on sales or transaction fee. The use of a BTCPay server is free of charge.
Each payment is credited to your Bitcoin wallet immediately.
No security amount is withheld, as a Bitcoin payment is final and there can be no chargeback.
I get the sales credited as bitcoin to my own bitcoin wallet and can save the bitcoin or forward it directly to the bitcoin exchange of my choice and convert it to euros, which I then pay out to my bank account.
The BTCPay server is secure, private, censorship-resistant, and free.
Bitcoin payment processing via BTCPay server
But what does a BTCPay server do in Bitcoin payment processing?
The customer has selected a few products in the online store and placed goods with an equivalent value of €50 in the shopping cart.
Once the purchase is completed, the so-called checkout process begins.
If the goods are physical goods that are sent by mail, then the buyer provides his address information.
Then the customer chooses one of the offered payment methods.
If the customer decides to use Bitcoin, then the invoice amount to be paid, in this case €50, is communicated to the BTCPay server.
The BTCPay server looks up the current bitcoin rate on popular bitcoin exchanges and calculates the bitcoin amount the customer has to pay.
So the equivalent of the €50,- to be paid.
A unique Bitcoin address is created based on the merchant's Bitcoin wallet. This Bitcoin address is unique and is also a type of purpose.
A QR code is created from this information and displayed to the payer in a payment window. The bitcoin amount and the bitcoin address are embedded in this QR code.
The buyer can make the Bitcoin payment by scanning this QR code using their own Bitcoin wallet.
In the background, the BTCPay server checks the mempool or the blockchain to see if there is an incoming payment on the assigned, unique Bitcoin address.
If the customer has paid successfully, the BTCPay server recognizes this and informs the online store, which in turn informs the customer about the successful payment.
After that, the merchant can proceed as usual if a successful purchase has taken place in his store.
The Bitcoin received will be credited directly to the merchant's Bitcoin wallet.
The trader can freely dispose of the bitcoin immediately or must wait for the mandatory 6 confirmation. He does not have to wait for a statement from the payment provider or pay any fees.
Bitcoin Payment Provider vs. BTCPay Server
Now, what is the main difference between a Bitcoin payment provider and using a BTCPay server.
| | | |
| --- | --- | --- |
| | Bitcoin Payment Provider | BTCPay Server |
| Account opening | Business documents, KYC and business model audit | No account opening required |
| Fees | Approx. 1% of the turnover | None or server costs of about $10 per month. No matter how many TX |
| Settlement / Payout | Daily basis or when a minimum amount is reached. | Immediately to the own Bitcoin Wallet |
| Payout in Fiat / Euro | As a rule, payment is made to the own bank account in euros | No payout in Euro. Forwarding to an bitcoin exchange and exchange in euros or USD |
The main difference is that with a BTCPay server you are your own Bitcoin payment provider or Bitcoin payment processor.
For those who do not want to have the earnings in Bitcoin but rely on a payout in Euros, a Bitcoin payment provider may be a better solution.
Even the most convinced Bitcoiners still have to pay their employees and suppliers in euros, and it is also more convenient for the accounting department if the sales are settled in euros and not in Bitcoin.
However, there is the possibility that the incoming Bitcoin is immediately forwarded to a Bitcoin exchange of one's choice and exchanged into Euros there.
Of course, the BTCPay server also provides you with an overview of all transactions and corresponding proofs to document the Bitcoin sales for your own accounting.
How can I get a BTCPay server?
What is required on the part of a merchant to run their own BTCPay server and process their own Bitcoin payments?
There are several ways to do this:
If you run your own Bitcoin / Lightning node on a hardware node like Umrell, Nodl or Raspiblitz, you already have a BTCPay server running on it.
These hardware nodes are usually located in their own network.
For operation as a node this is wonderful.
However, if you want to share the BTCPay server, then an external access from the Internet must be enabled so that the online store can interact with the BTCPay server.
This release is technically possible, but somewhat more challenging to implement and more of an option for technically savvy node operators.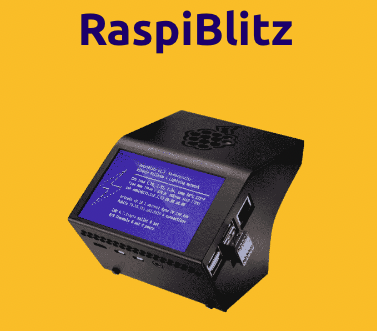 Your own server with a hoster
You can also set up a BTCPay server on your own server at the hoster of your choice.
Thus, the BTCPay server is easily accessible for the online store. As is the case with your website or online store.
Setting up your own BTCPay server is easy for any administrator or technically experienced user.
Lunanode
If all this is too complicated for you, we recommend your own BTCPay server at the hoster Lunanode.
At Lunanode you get your own BTCPay server for under $10 a month.
In the article BTCPay Lunanode we explain how you can set up your own BTCPay server at Lunanode.
Co-use of a BTCPay server
If you do not want to operate your own BTCPay server, you can use an existing BTCPay server. This is because an infinite number of BTCPay stores can be operated on one BTCPay server.
There are some providers that offer sharing on a BTCPay server as a service.
From BTCPay Server there is a directory where the different providers are listed: https://directory.btcpayserver.org/filter/hosts
If you are still a bit unsure whether Bitcoin payment processing via your own BTCPay server is the right choice, you can try out Coincharge's BTCPay server for testing purposes.
This service is free of charge and available for testing purposes only. We do not provide any service on it and cannot guarantee that the BTCPay server will always be available and will not be switched off at some point.
But for trying and testing, the Coincharge BTCPay Server is gladly available.
More information under Coincharge BTCPay Server
BTCPay Server Advantages at a glance:
BTCPay Server is a self-hosted, open-source bitcoin payment processor for sovereign businesses and individuals.
BTCPay Server offers a number of benefits for merchants and is a powerful tool for use in brick-and-mortar stores, e-commerce platforms and other online merchants.
Accept Bitcoin and Lightning payments
No middleman – Direct payment between end customer and merchant
No identity check / No KYC
No transaction fees or handling charges
Control over the credit with his own private keys (Non-Custodial)
Increased privacy and security
Numerous applications possible. See application examples
Numerous store modules such as WooCommerce, Shopify, Drupal, Magento, Shopware and PrestaShop
API interface
Further information
If you want to integrate Bitcoin and Lightning as a payment method in your own online store, you can set up and operate your own BTCPay server.
We present the different ways how to run your own BTCPay server in the following articles:
Those who do not want to set up their own BTCPay server can have Coincharge take care of this as a service.
For a one-time fee of €149,- (plus VAT) Coincharge will set up a BTCPay server at LunaNode for you. For more information, see: Setting up a BTCPay server at LunaNode.
However, it is also not absolutely necessary to run your own BTCPay server.
For most use cases, it is sufficient to share a BTCPay server.
You can set up your own BTCPay store at the following:
If you have set up a BTCPay server, then you will learn how to set up and administer a BTCPay server in the chapter Setting up BTCPay Server.